This is the largest equestrian facility in Japan with a turfed main riding arena and a 80,000m2 wide location. Tsumagoi's fields are famous for hosting several international competitions over the years. The establishment includes a turfed arena that can host international competitions, an indoor arena, a sand arena, a lush trail path, a relaxing stable, and a classic clubhouse.
Tsumagoi offers a world class riding club with authentic facilities, equipment, and top instructors from all over Japan.
Click here for Tsumagoi Riding Club's website (Japanese Only)
General Information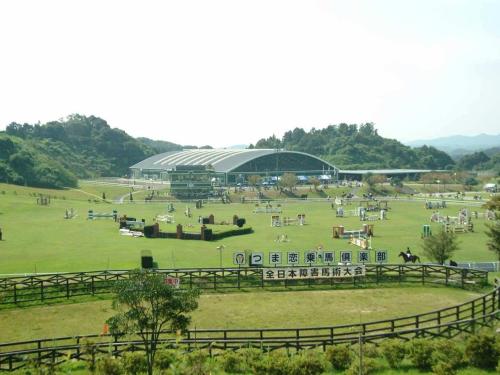 Regular holiday : Tuesday (in case of a national holiday, the previous day will be a holiday)

Prices per Person
Pony Ride : 1,100 yen per ride
Trial Riding : 7,250 yen per ride (including rental fee)

Facility
Riding Club

Reception & Registration
Riding Club Clubhouse

Contact
+81-537-24-1111

Business Hours
★Pony Ride
Morning 10:00AM to 12:00PM
Morning Reception 9:45AM to 11:45AM
Evening 1:30PM to 4:00PM
Evening Reception 1:15PM to 3:45PM

★Trial Riding
9:00AM to 4:00PM

*Please be careful as business hours vary greatly in summer and winter.
Please contact us for more information.
Pony Ride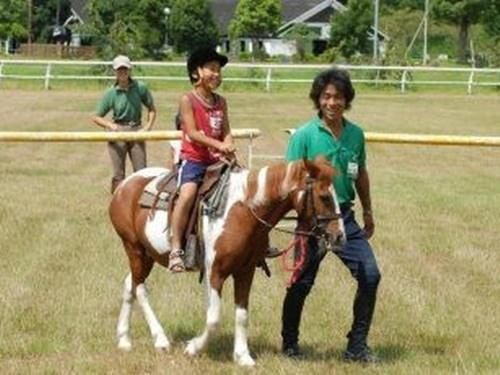 ・Ride on a pony that one of the instructors direct. Children can ride safely as well.
・Age Restriction : 3 years old - 70 years old
・Weight Restriction : Below 70kg
・Time : About 5 minutes including mounting

・A helmet (provided) must be worn.
・Please come in with trousers and sports shoes (rental available for extra cost).
・Reservations cannot be made.
・Please refrain if you are pregnant or have consumed alcohol.
Trial Riding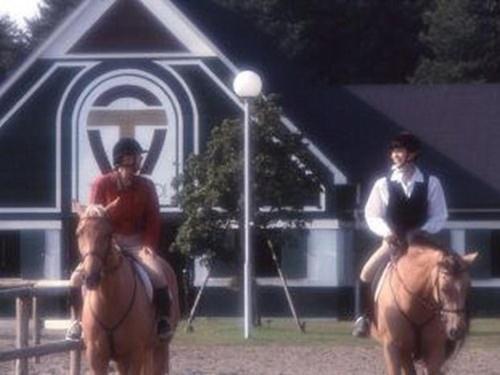 ・A lesson intended for beginners or as your first riding experience
・Age Restriction? Elementary school children to 70 years old
・Weight Restriction : Below 80kg
・Height Restriction : Above 110cm
・Shoe Size : Approximately above 20cm (US 3.5, EU 33)
・Time : 50 minutes (changing clothes, video lesson 15 minutes, riding 20 minutes)

・Please wear the riding boots, breeches, and helmets that will be provided.
・Please register by the day before or at least 2 hours before your intended time.
・Please refrain if you have a physical disability, are pregnant, or have consumed alcohol.
*Experienced Riders : This is a lesson for walking and trotting. Cantering and galloping will not be practiced.

*The riding club may be closed for hosting equestrian competitions. Please contact us for further details.